What is executive protection?
Executive protection or close personal protection is a method of securing VIPs and other high risk individuals due to matters such as employment, status, wealth, and other high risk reasons. Some of the measures of executive protection are: home security, armed or unarmed bodyguards (depending on risk assessment), vehicles, package screening, private airplanes, and many other precautions.
In the United States the threats that executives and other high profile individuals face on a daily basis are serious and require an elevated level of risk assessment and planning, experienced management, and coordination. At TCI we realize these risks and have put together a security team that has the knowledge, experience and technical gear that gives us the ability to provide our VIPs and clients the level of protection they want and require. All of our team is highly trained offering over 15 years of investigative, military, security, loss prevention and protection work. This amount of diversity allows us to create a team for literally any scenario.
We offer customized plans for:
✔Protection at the office and personal residences
✔Advanced planning in the entire United States
✔Special Events
✔Private aircraft
Our secure vehicle transportation is the best in the industry. We offer advanced route trip planning, reliable and safe vehicles (SUVs, Sedans, others if requested), and personnel trained in evasive and high stress driving environments. We leave no stone unturned when planning a trip. Intelligence gathering, traffic, alternate routes, photo ops, and teaming up with local law enforcement when necessary.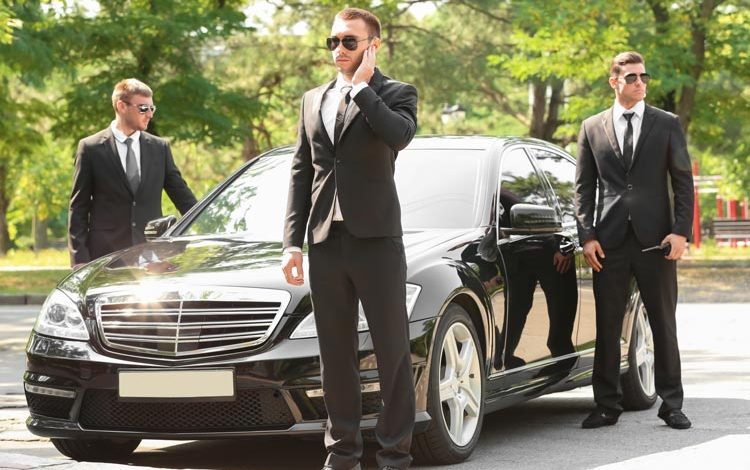 We offer executive protection in Milwaukee, Waukesha, Madison and throughout Wisconsin
Who needs executive protection?
-Politicians
-Celebrities
-Athletes
-Corporate CEO's and other high ranking officials
-Business owners
-People with high net worth
-Anyone in a high risk level environment
Our weapons, vehicles, clothing, communications equipment are very important to us and we keep up to date on what is new and the training involved.
We are a full service Executive Protection company also offering:
Bug sweeps (TSCM) and detection – Before entering a vehicle, location or building it's important to ensure any and all communication is contained within the area. Any outside interference can be located and quickly silenced using our skill set and experience.
Overt and Covert cameras (CCTV) – With over 8 years of loss prevention experience our agency can place cameras capable of full coverage of a target area, able to be viewed onsite or by mobile devices.
We request that you don't call us a day in advance and say you need our services for executive protection. We need a couple days or week(s) (on average, depending on the scenario) to properly get the resources, planning, and team together. When you hire us we are like your family. Your life is now in our hands and we will stop at nothing to safeguard everyone involved.
We offer service throughout the whole state of Wisconsin with options available nationwide. We welcome anyone from another state or Country to call us regarding your specific protection need!
Call Third Coast Investigations – Professional Wisconsin Private Investigators now for information regarding Executive Protection, any other service or for a free phone consultation.